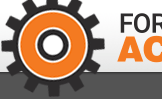 Are you interested in this position? Click the CONTACT ISSUER button to enquire about or apply for this job.

Houston, United States
Test Engineer - Full time



Company:
MCFA
Industry type:
Manufacturing
Start date:
Immediately




Description:

Position Summary-

The Test Engineer is responsible for performing work assigned by the Test Manager and/or Senior Test Engineer. This may include, but not be limited to assembly/disassembly/fabrication work, testing per MCFA test procedures, industry standards, or other instruction, recording and collecting data, writing test reports, composing new test procedures, general maintenance and cleanup of the shop, test tracks, and test equipment. Mechanical, electrical, computer, & hydraulic troubleshooting will also be required. Strong personal computer skills are a must.

Requirements / Skills:

Required- Knowledge/Skills/Experience/Certifications/Licenses:

Technical Bachelors degree: Mechanical or Electrical/Electromechanical Engineering
Experience with hand tools for work on mechanical and electrical assemblies
Proficient in Microsoft Office: Excel, Word, Access, Outlook
Working knowledge of data acquisition equipment
Ability to learn about complex test methods and computer processes
Capable of working on multiple projects on a regular basis
Team player who embraces change and can provide excellent customer service
Comfortable disassembling and reassembling entire vehicles and components
Willingness to learn how to use electrical test equipment and data acquisition equipment
Comfortable presenting test results to senior management
0-2 year experience in mechanical.electrical engineering and test environment
Experience w/hand tools for work on mechanical and electrical assemblies

Desired-Knowledge/Skills/Experience/Certifications/Licenses:

Previous lift truck or vehicle testing experience
Computer programming/networking/advanced database knowledge
Data analysis/statistics experience
Advanced knowledge of Microsoft Excel
Advanced electronics experience
Familiarity with PTC software such as ProjectLink, Creo, and Windchill.
Familiarity with automation software/equipment: PLCs, servos, counters, etc.
Equipment and Tools Used/ Working Conditions:

Will work both in climate controlled and non-climate controlled test areas. Must be physically able to work indoor and outdoors with varying climate conditions and able to sit, stand, lift, climb, kneel, squat, twist, and bend on a daily basis. Must be able to lift up to 50 lbs. Must maintain acceptable hygiene standards.
This company is an equal opportunity employer and makes employment decisions without regard to race, gender, disability or protected veteran status.

Agency Disclaimer:

MCFA does not accept unsolicited resumes from third party vendors. Any unsolicited resumes from a third party will become the property of MCFA to use at the company's discretion, with the understanding that MCFA will not be billed a fee for any such resumes. If a company is designated as an approved vendor, then said company can only provide assistance on those positions expressly requested by MCFA via a formal written agreement of support. If you would like to be considered as an approved vendor, please contact the Manager of Talent Acquisition.