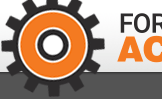 Are you interested in this position? Click the CONTACT ISSUER button to enquire about or apply for this job.

Southeast Territory, United States
Regional Sales Manager, Southeast - Full time



Company:
Navitas Systems, LLC
Industry type:
Materials handling
Start date:
Immediate




Description: Responsible to manage an assigned geographical territory and or assigned customer accounts, to promote and sell the Company's products and services with agreed targets. Ensure Customers are retained by consistent sales calls, checking on the customer satisfaction, help with any of their material handling needs, develop relationships at all levels of the customer organization, make sure our products and services are working well and perform and propose solutions. Develop and earn the business at targeted accounts. Key success measurements: sales growth, profitability, program execution, forecasting, relationship development, further channel penetration.

Requirements / Skills: Min - 5 yrs exp in material handling industry as a product manager, program manager, or sales capacity. Sales channel awareness, contacts through the various channels. Ability to travel without restrictions. Software tool capabilities must be demonstrated - i.e., LinkedIn, CRM, excel, powerpoint, etc.