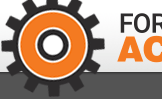 Are you interested in this position? Click the CONTACT ISSUER button to enquire about or apply for this job.

Salt Lake City, Utah, United States
Field Service Technician - Full time



Company:
Dillon Toyota-Lift
Industry type:
Materials handling
Start date:
7/6/2017




Description: General responsibilities include: Completes work orders including maintenance, repairs, and service on industrial equipment and vehicles at the customer's location. Promotes service packages, and communicates effectively between customer and office. Align work with strategic goals, and exhibit superior customer service.

Requirements / Skills: 1. High school diploma or GED. Prefer one to two years vocational training as a mechanic.
2. Require entry level experience as a mechanic or technician in the forklift industry.
3. Or, any combination of education and experience that is necessary to perform the essential job functions.