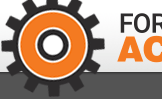 Are you interested in this position? Click the CONTACT ISSUER button to enquire about or apply for this job.

Southeast, United States
Mechanic (Field Service Technician) - Full time



Company:
Carolina Handling
Industry type:
Materials handling
Start date:
8/1/17




Description: To troubleshoot electro-mechanical problems, installations, and perform unscheduled repairs and scheduled maintenance on equipment based on customer demand and need. To provide complete customer satisfaction in a polite and professional manner while working in a Team environment.

Requirements / Skills: High school education, plus one to three years mechanical, electrical and hydraulic experience in a similar environment or equivalent in college or vocational education.

Ability to communicate effectively with customers, management and co-workers.

Ability to read and interpret schematics.

Ability to read and understand necessary service and training manuals.