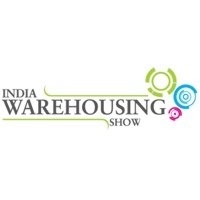 Logistics & Supply chain industry's biggest exhibition and conference in India
As India's truly global logistics and supply chain exhibition, India Warehousing Show takes pride in being the most popular, innovative and business centric event for the logistics, supply chain, warehousing, material handling, storage and allied industries. Expected to bring more than 15,000 business professionals from across India and overseas - you can find many unexplored opportunities for your business!
More than just a trade show, India Warehousing Show allows you to gain market insights, explore entry to new markets and expand your business network by offering you industry conferences, workshops, business matchmaking and VIP buyer programs apart from the exhibition.
Date(s)
:
20-22 June, 2019
Venue
:
Pragati Maidan, New Delhi
Contact for booking / more info
:
Send an email
https://www.indiawarehousingshow.com/en-gb.html